There are many ways to bring the spirit of Christmas into your home this holiday season! Below are a few simple holiday ideas that will help to create a perfect festive atmosphere in your home.
1: Embrace Your Family History
Homemade / family ornaments are a great way to make your tree unique. It is also a great way to share family memories during your holiday season and create family traditions.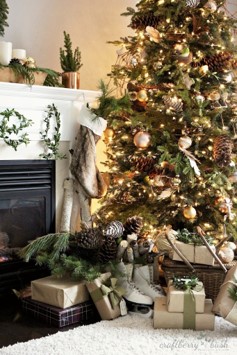 2: Keep your Family Guessing
Choose an eye catching wrapping paper, pattern, or color that is unique for each member of your family. Only reveal which pattern belongs to whom on Christmas morning. It will not only save you time on having to label each individual gift but will also be a great way to keep the little ones from trying to peep at their gifts before its time.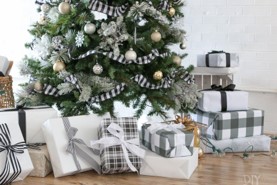 3: Bring the outdoors in
Using natural elements such as clippings from your Christmas tree or outdoor greenery from your garden make for great table settings. This will not only smell great but will bring a casual elegance into your space.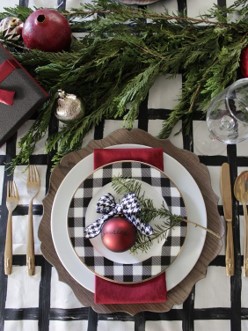 4: Liven up your Guest Room
Incorporate festive holiday blankets and accent pillows into your guest room this holiday season. This will help to create a merry atmosphere for your guests  -you can't go wrong with reds or plaids this holiday season!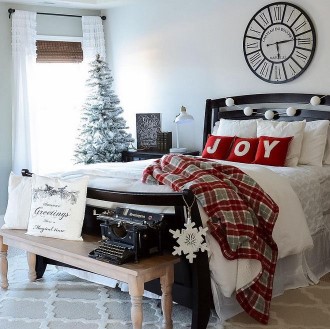 5: Think outside the box
Adding holiday decorations to your lights, especially pendants over your dining table, are a unique way to bring Christmas cheer into your room. This is great if you have a smaller dining table and do not have the space for a large center piece.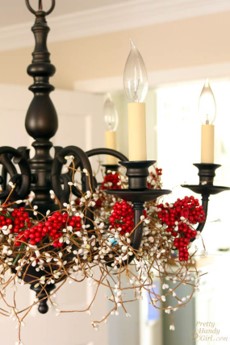 ___________________________________________________________________________
Image Sources: