Hosting Thanksgiving dinner can be a big responsibility!  Not only are you trying to time how long it takes to cook a turkey, when to start the stuffing, how to get 4 different casserole dishes to all fit in the oven to cook at the same temp while there is a 20 pound turkey in there, you also have to set the table for all your guests.  For some, they may take the no fuss – easy way out and use paper plates and napkins BUT, not this year!  When it comes to the holidays, setting your table is a fun and easy way to decorate and bring out the holiday spirit.  Since napkins are a must have to any table setting we are going to look at some different napkin options that suit your style and will make your table setting feel festive and functional!
The Classic Look – Plaids or Stripes not only bring out the colors of the season but they can be used year-round for other occasions.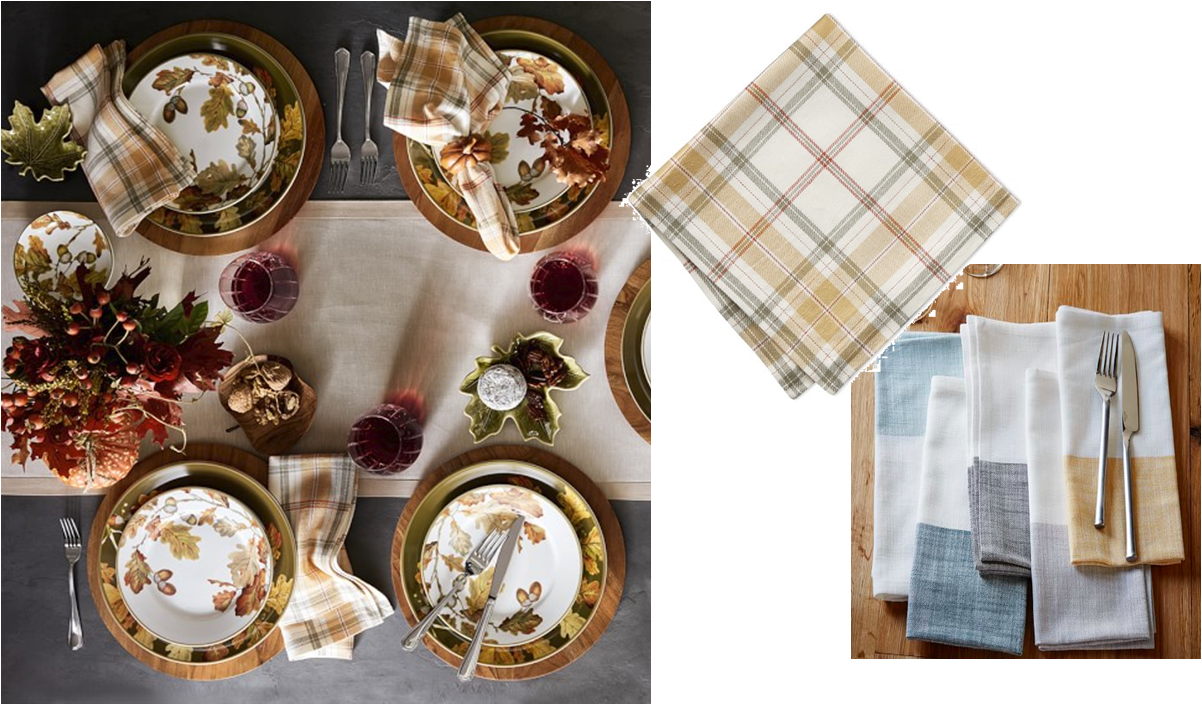 The Traditional Look – For a traditional look go for napkins rich in color and design.  Fall harvest napkins and turkey napkins will be sure to bring out the festive vibe on your table.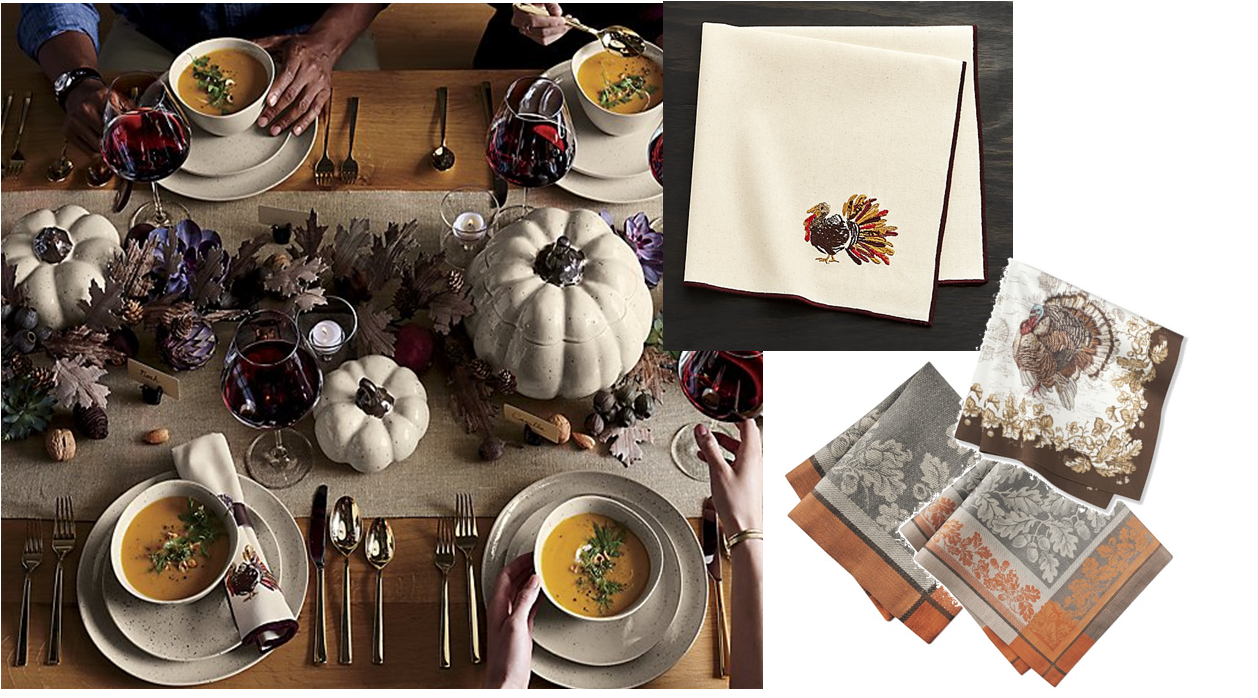 The Mix and Match Look – This can be done using napkins you may already have in the home. Simply mix and match seasonal tones and you have yourself  a festive table!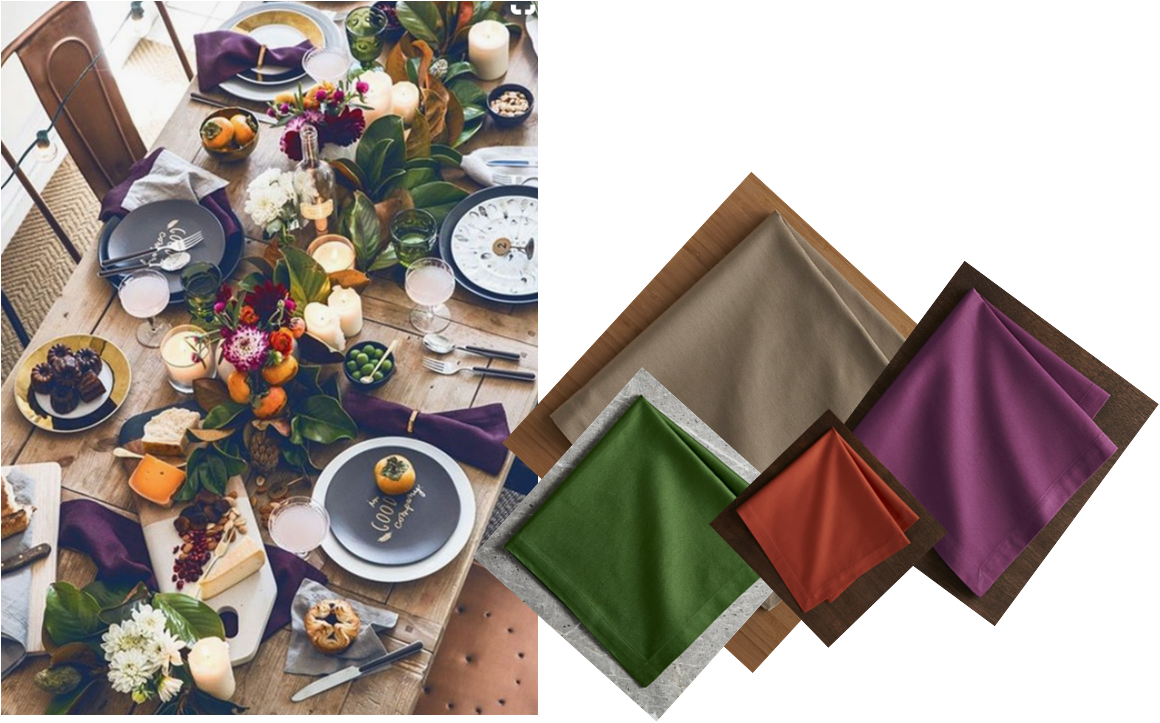 Sources:
Williams Sonoma and Crate & Barrel