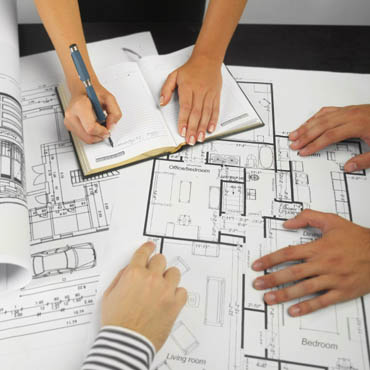 Working with an interior designer on a home improvement project can be a time and money-saver if you plan the collaboration carefully.
But first you need to understand that for all the expertise and creative ideas that an experienced interior designer can offer, there are two questions that only you can answer. What do you want, and how much do you want to spend? Once you've figured those things out, you'll be ready to begin the process of hiring a designer.
Denver interior designer Gail Doby says the first step is to ask around for referrals. She is also co-founder of Design Success University LLC, a business mentoring service that offers a free report for consumers with tips on working with designers.
"Real estate agents are great, (along with) your neighbors and friends … whose homes you've seen that you like. Also, if you see something in a magazine or an article online, those are great places to start," Doby says.
Once you have a list of interior designers you'd like to check out, head to the computer. Doby estimates that 75 percent of interior designers these days have websites, although the extent of the information they contain will vary. Pay close attention to the visual samples on each site.
"With the photographs that are on the website, you can get a good idea about style and whether you like what the designer is doing," says New York interior designer Judy Sheridan, author of "How to Work with an Interior Designer."
Consider hiring designers whose services fit your needs. Some specialize in renovations. Others prefer to work with new construction projects. Some designers offer nothing but window treatments. Others focus on kitchen and bath design.
If you've never done an interior design project before, you'll need to do a little homework to determine a reasonable budget. Friends and neighbors who have done makeovers similar to what you have in mind — and are willing to discuss what they spent — can provide a good basis for a ballpark number.
On the mid-range scale of luxury, a major kitchen remodel averaged $58,367, according to Remodeling. The average cost of an upscale kitchen remodel was $113,464. The cost of a mid-range bathroom remodel averaged $16,634, while the upscale version averaged $53,759. A master suite addition averaged $108,090 in the mid-range and $232,062 for an upscale project.
For the complete article and more thoughtful tips by Sonya Stinson at Bankrate.com, please click here.